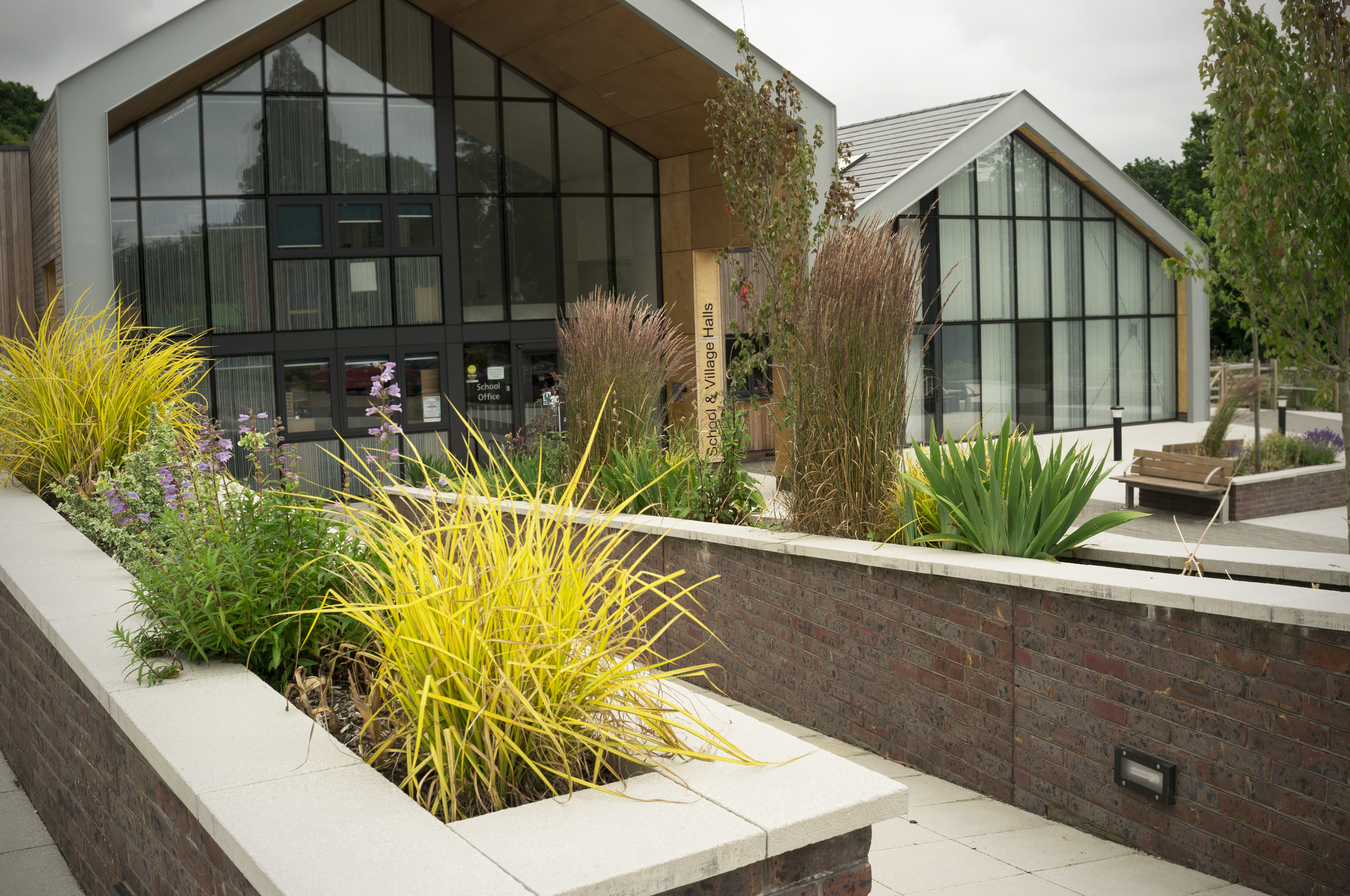 + Info
Working alongside ECE Architecture, East Sussex County Council and the Diocese of Chichester, the development of Etchingham Barns provides integrated facilities for the local community comprising of a residential site, Primary School and Village Hall.
Implementing a range of soft and hard landscaping schemes to compliment the surrounding and existing woodlands, the development features enhanced treelines and wild flower planting at its boundaries. Orchards and wildflowers allow spaces for the children to engage with their environment; it also adds ecological value, creating habitats for wildlife, birds and invertebrates.
Two large ponds located to the south of the development are fundamental to the drainage of the site, whilst further enhancing the visual amenity of the area and encouraging biodiversity.
In response to the natural topography of the area, a public plaza with raised levels provides access to facilities and car parking, whilst offering seating areas to the public. Interspersed ornamental and specimen planting further enhance the aesthetics of the public spaces.